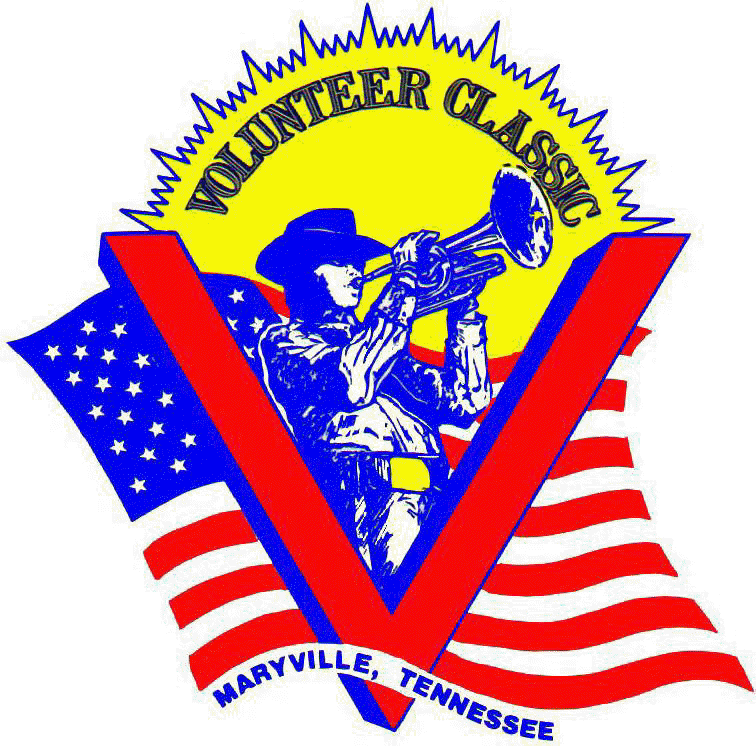 33rd Annual
Volunteer Classic Marching Band Festival/Competition
October 11, 2014
Admission: $6.00/Program: $3.00
Admission + Program: $8.00
Children under 5 yrs old: Free
Judges:
Mickey Fisher-Music Ensemble
Tom Stites-Music Effect
Heath Lawless-Visual Ensemble
Vic Truscelli-Visual Effect
Matt Weyer-Percussion
Debbie Stites-Color Guard
Tim Michaels-Drum Major
Class Winners: 2008-2012 (Cancelled 2007)
The Volunteer Classic Marching Band Festival/Competition is held in James D. Lillard Stadium at Heritage High School, Maryville, TN. It is located east of Maryville on Hwy. 321, within 15 miles of The Great Smoky Mountains National Park. It is only 40 miles to Gatlinburg & 20 miles to Knoxville.
For more information please contact John Gallagher at (865) 984-8110 ext. 562125
Email: gallagherj@blountk12.org